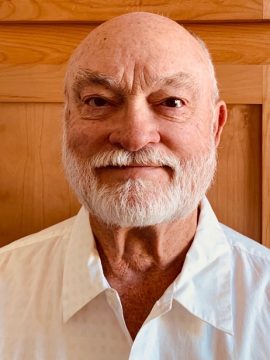 Areas of Expertise
Aquaculture
Cartography and Cadastre
Earth and Marine Sciences
Electric Engineering
Electronics Engineering
Engineering
Fishing Technology
Geology
Geology Engineering
Information Technologies
Mining Engineering
Oceanography
Petroleum Engineering
Physical Science
Science Education
EDUCATION
Bachelor of Science
· Geology (Minor – Petroleum Engineer), University of Missouri

Master of Science
· Geology, Texas A&M University

Other
· Graduate geology courses, UC San Diego (SIO) and Cal State Long Beach
WORK EXPERINCE
Academic
· College instructor, adjunct, 1995-2012
– Palomar College, oceanography lecture and lab
– MiraCosta College, geology lecture and lab, oceanography lecture, physical science
– United States International University, physical science

Editor
· Technical Editor for English, Journal of Geophysics, 2019-Present
· Board of Directors, Association of Earth Science Editors, 2019- Present
· Freelance Editor, 2013- Present
· Contributing author and editor, test and review questions for oceanography text, Pearson Education

Military Service
· Line officer, U.S. Navy, active duty, Vietnam conflict (1966-1970)
– Officer candidate and submarine schools, New England
· Asst. Engineer and Weapons Officer, USS Bugara (SS-331), San Diego and SE Asia
– Asst. OIC, Team 11, Inshore Undersea Warfare Group 1, Long Beach, CA and Sasebo, Japan

Other
· Well Logging Engineer trainee, Schlumberger Well Services Co., 1966
· Geologist/Engineer, Northern Illinois Gas Company, 1970-1974
· Cruise Operations Manager and Assistant Head of Technical Operations, University of CA, Deep Sea Drilling Project, 1974-1984
· Operations Superintendent and Supervisor of Drilling Operations, Ocean Drilling Program, 1984-1994
PUBLICATIONS
· Co-principal author, Proceedings of the Ocean Drilling Program, Initial Reports, Volume 137 (1992): College Station, TX (Ocean Drilling Program).

· Master of Science Thesis, Texas A&M University (1994): "The Hydraulic Piston Corer as a Tool for the Sampling of Unconsolidated Sediments: Its History, Applications, Limitations, and Potential."

Other
· "Deep Ocean Coring–Recent Operational Experiences of the Deep Sea Drilling Project;" presented at the 55th Annual Fall Technical Conference and Exhibition of SPE of AIME, Dallas, TX, September 21-24, 1980

· "Operational Aspects of Borehole Deployment of a Marine Seismic System in Deep Water;" presented at the 16th Annual Offshore Technology Conference, Houston, TX, May 7-9, 1984.

· "JOIDES Resolution–Scientific Drillship of the '80's;" presented at the Marine Technology Society conference on "Ocean Engineering and the Environment," San Diego, CA, November 12-14, 1985.

· "Scientific Ocean Drilling in Ice-laden Regions;" presented at the International Association for Hydraulics Research 9th International Symposium on Ice, Sapporo, Japan, August 23-27, 1988.

· "Pollution-prevention Measures in Scientific Ocean Drilling;" presented at the First Thematic Conference on Remote Sensing for Marine and Coastal Environments, New Orleans, LA, June 15-17, 1992.

· "Close Encounters on the Ocean Floor;" presented at the Society for Underwater Technology Conference on Man-Made Objects on the Seafloor, London, February 1-2, 1995.
CERTIFICATIONS AND MEMBERSHIPS
· Association of Earth Science Editors
· San Diego Association of Geologists
· Veterans' Writing Group of San Diego County