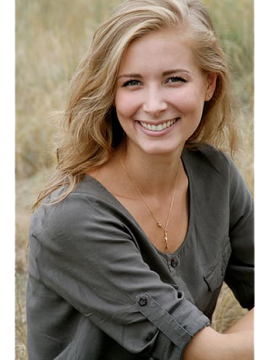 Category
Physical Sciences
Areas of Expertise
Bioinformatics
Biology
Cell Biology
Developmental Biology
Education
Environmental Sciences
Genetics
Medicine
Molecular Biology
Nursing
Toxicology
Zebrafish
EDUCATION
Bachelor of Arts
· Environmental Sciences (Departmental Honors), Northwestern University 1999

Ph.D.
· Cell and Developmental Biology, Vanderbilt University, 2007
WORK EXPERIENCE
Academic
· Research Assistant, Women's Reproductive Health Research Program, Vanderbilt University, 2000-2001
· Guest Lecturer, Belmont University, 2005
– Microscopy Laboratory for Biological Sciences
– Biotechnology for Biological Sciences
– Genetics for Biological Sciences
· Teaching Assistant, Introduction to Biological Sciences Laboratory, Vanderbilt University, Spring 2006
· Adjunct Lecturer, Introductory Biology II, Nashville State Community College, Summer 2006-Fall 2006 (Face to Face)
· Postdoctoral Fellow, Brown Foundation Institute of Molecular Medicine, University of Texas Health Sciences Center, 2007-2009
· Adjunct Lecturer, Houston Community College
– General Biology I and II (Face to Face), Fall 2007-Spring 2010
– Introduction to Environmental Science (Face to Face & Distance Education), Fall 2008-Summer 2010
– Introductory Biology I, Fall (Face to Face & Distance Education), 2010-Present
· Research Associate, Center for Nuclear Receptors and Cell Signaling, University of Houston, 2010-2013
· Adjunct Lecturer, San Jacinto College
– General Biology I, Fall 2013 (Face to Face)
– Introductory Biology 1, Spring-Fall 2014 (Distance Education)

Other
· Environmental Management Fellowship, Chesapeake Research Consortium, Environmental Protection Agency's Chesapeake Bay Program Office
PUBLICATIONS
· 2003 Feltus FA, Kovacs WJ, Nicholson W, Silva CM, Nagdas SK, Ducharme NA, Melner MH. Epidermal growth factor increases cortisol production and type II 3 beta-hydroxysteroid dehydrogenase/Delta(5)-Delta(4)-isomerase expression in human adrenocortical carcinoma cells: evidence for a Stat5-dependent mechanism. Endocrinology. 2003 244(5):1847-53.

· 2004 Melner MH, Ducharme NA, Brash AR, Winfrey VP, Olson GE. Differential expression of genes in the endometrium at implantation: upregulation of a novel member of the E2 class of ubiquitin-conjugating enzymes. Bio Reprod. 2004 Feb;70(2):406-14.

· 2005 Ducharme NA, Jin M, Lapierre LA, Goldenring JR. Assessment of Rab11-FIP2 interacting proteins in vitro. Methods in Enzymology. 2005 403 chapter 61.

· 2006 Ducharme NA, Hales CM, Lapierre LA. Ham AJ, Oztan A, Apodaca G, Goldenring JR. MARK2 phosphorylation of Rab11-FIP2 modulates the establishment of Polarity in MDCK cells. Molecular Biology of the Cell. 2006 Aug;17(8):3625-3637.

· 2007 Ducharme NA, Williams JA, Oztan A, Apodaca G, Lapierre LA, Goldenring JR. Dominant negative Rab11-FIP2 mutants uncover differentiable steps in the apical recycling pathway. American Journal of Physiology – Cell Physiology. Sep;293(3):C1059-72. Epub 2007 Jul 11.

· 2008 Ducharme NA, Bickel PE. Minireview: lipid droplets in lipogenesis and lipolysis. Endocrinology. 2008 Mar;149(3):942-9. Epub 2008 Jan 17.

· 2008 Utley TJ, Ducharme NA, Varthakavi V, Shepard B, Santangelo PJ, Lindquist ME, Goldenring JR, Crowe JE. Respiratory syncytial virus uses a novel Vps4-independent budding mechanism controlled by Rab11-FIP2. Proc Natl Acad Sci U S A. 2008 Jul 22;105(29):10209-14.

· 2011 Ducharme NA, Ham AJ, Lapierre LA, Goldenring JR. Rab11-FIP2 influences multiple components of the endosomal system in polarized MDCK cells. Cellular Logistics. 2011 Mar/Apr:1(2):57-68.

· 2011 McCollum CW,* Ducharme NA,* Bondesson M and Gustafsson J-A. Developmental toxicity screening in zebrafish. Birth Defects Research Part C: Embryo Today: Reviews. 2011 Jun;93(2):67-114. (*Birth Defects Research)

· 2012 Lapierre LA, Ducharme NA, Drake KR, Goldenring JR, Kenworthy AK. Coordinated regulation of caveolin-1 and Rab11a in apical recycling compartments of polarized epithelial cells. Experimental Cell Research. 2012 Jan 15;318(2):103-13. Epub 2011 Oct 20.

· 2012 Lapierre LA, Avant KM, Caldwell CM, Oztan A, Apodaca G, Knowles BC, Roland JT, Ducharme NA, Goldenring JR. Phosphorylation of Rab11-FIP2 regulates polarity in MDCK cells. Molecular Biology of the Cell. 2012 Jun 23(12):2302-18.

· 2013 Ducharme NA, Peterson LE, Benfenati E, Reif D, McCollum C, Gustafsson JA, Bondesson MB. Meta-analysis of toxicity and teratogenicity of 133 chemicals from zebrafish developmental toxicity studies. Reprod Toxicol. 2013 Nov;41:98-108

· 2015 Ducharme NA, Reif D, Gustafsson JA, Bondesson MB. Comparison of toxicity values across zebrafish and mammalian studies: implications for chemical testing. Reprod Toxicol. 2014 Sept 28. pii: S0890-6238(14)00242-1. doi: 10.1016/j.reprotox.2014.09.005.

· 2015 Kalasekar SM, Zacharia E, Kessler N, Ducharme NA, Gustafsson JA, Kakadiaris IA, Bondesson M. Identification of environmental chemicals that induce yolk malabsorption in zebrafish using automated image segmentation. Reprod Toxicol. 2014 Nov 5. pii: S0890-6238(14)00286-X. doi: 10.1016/j.reprotox.2014.10.022.
FELLOWSHIPS/AWARDS/HONORS
· Director's Scholarship for the Vanderbilt University Interdisciplinary Graduate Program entering class of 2001, 2001
· Vanderbilt University Reproductive Biology Training Grant Recipient, May- Dec 2002
· American Society for Cell Biology Predoctoral Student Travel Grant, Dec 2003
· Keystone Symposia student scholarship for "Traffic Control: Rab GTPases in Vesicular Transport," Jan 2004
· Keystone Symposia student scholarship for "Cell Polarity and Asymmetric Cell Divisions," March 2005
CERTIFICATIONS AND MEMBERSHIPS
Teaching Credentials
· Participant in Vanderbilt University Center for Teaching Future Faculty Program and Teaching Certificate Program, 2005-2007
· Graduate of Houston Community College Certificate in Information Technology Program, 2008
· Current participate in Houston Community College Teaching and Learning Program, 2008-Present
· Graduate of San Jacinto College Certificate in Technology Program, 2014