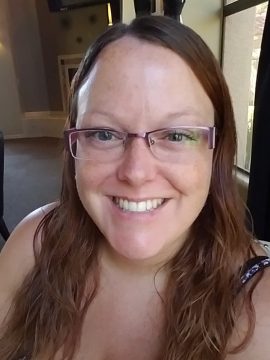 Category
Physical Sciences
Areas of Expertise
Biochemistry
Biology
Biomedical Sciences
Case Studies
Cellular Biology
Chemistry
Computer Sciences
Education
Medicine
Microscopy
Molecular Biology
Nursing
Organic Chemistry
Pharmacology
Science
Statistics
EDUCATION
Bachelor of Science
· Pharmacology (Coop) (Hons/Magna Cum Laude), University of Bristol, 2005

Ph.D.
· Biochemistry/Molecular Biology, University of Leeds, 2011

Other
· Statistics, UC San Diego Extension, 2019
· Organic Chemistry, Chandler-Gilbert Community College, 2019
WORK EXPERIENCE
Academic
· Research Assistant, Bradford University, 2005-2006
· Postdoctoral Research Fellow, University of British Columbia, 2011-2013
· Postdoctoral Research Fellow, Medical College of Wisconsin, 2016-2018

Editor
· Peer Review Editor, Shangai University, 2012-Present
· Medical Editor, West Coast Biomedius, 2014-2018

Other
· Assistant Scientist, Analytic Chemist Laboratories-The Environment Agency, 2006-2007
· Visiting Research Scientist, European-Pepperkok Lab, 2009
· Undergraduate Industrial (COOP) Year, F. Hoffman-La Roche, 2003-2004
PUBLICATIONS
· Determination of key amino acids implicated in the actions of allosteric modulation by 3,3′-difluorobenzaldazine on rat mGlu5 receptors. Mühlemann A, Ward NA, Kratochwil N, Diener C, Fischer C, Stucki A, Jaeschke G, Malherbe P, Porter RH. European Journal of Pharmacology (2006) 529, 95–104.

· Pharmacological chaperones increase the cell surface expression of intracellularly retained mutants of the melanocortin 4 receptor with unique rescuing efficacy profiles. Natalie-Anne Ward, Simon Hirst, John Williams, John B.C. Findlay. Biochemical Society Transactions (2012) 40, 717–720.

· Biochemical characterization of ratfish (Chimaera monstrosa) liver oil; cytotoxic and antineoplastic evaluation in cancer cell lines. Ali Mallakin, Pankaj Taneja, Kazushi Inoue, Natalie Anne Ward, and Hans-Uwe Dahms. Integrative Clinical Medicine (2018). doi: 10.15761/ICM.1000137.
TECHNICAL SKILLS
· Cell culture
· MTT cytotoxic assay
· Advanced molecular biology
· Plasmid DNA extraction
· Agarose gel electrophoresis
· Primer design
· QuikChange site-directed mutagenesis
· SDS-PAGE
· Western blotting
· PCR (+qRT)
· LC/GC-MS
· Protein expression and affinity purification
· Co-immunoprecipitation
· Whole-cell and sandwich ELISA
· Manual tri-colour confocal microscopy
· Automated high-throughput compound screening
· SiRNA knockdown microscopy screening
· Cre-luciferase cAMP accumulation assay
· cAMP accumulation assay
· Radioligand binding
· Fluorescent intracellular calcium mobilisation assay (FLIPR)
· Dual Membrane yeast-2-hybrid system for membrane proteins
FELLOWSHIPS/AWARDS/HONORS
· Statistics: 3.6 GPA, UC San Diego Extension, 2019
· Organic Chemistry: 4.0 GPA, Chandler-Gilbert Community College, 2019