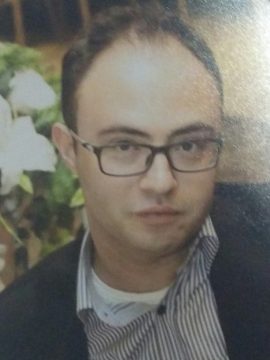 Category
Physical Sciences
Areas of Expertise
Biology
Biophysics
Genetics
Medicine
Molecular Biology
EDUCATION
Bachelor of Science
· Molecular Biology and Genetics, Middle East Technical University, 2008
Master of Science
· Biology Department, Biophysics, Middle East Technical University, 2010
Ph.D.
· Human Biology, Cell Biophysics, Ludwig-Maximilians-Universität München, 2016
WORK EXPERINCE
Academic
· Research Assistant, Present
PUBLICATIONS
Articles
· Sarıışık E., Popov C, Müller J, Docheva D, Clausen-Schaumann H, Benoit M, Decoding Cytoskeleton-Anchored and Non-Anchored Receptors from Single-Cell Adhesion Force Data, Biophysical Journal, 2015;109: 1330-1333.
· Sarıışık, E., Docheva D, Padula D, Popov C, Opfer J, Schieker M, ClausenSchaumann H, Benoit M, Probing the Interaction Forces of Prostate Cancer Cells with Collagen I and Bone Marrow Derived Stem Cells on the Single Cell Level. PLoS ONE. 2013;8: e57706.
· Sarıışık, E., Kocak, M., Baloglu Kucuk, F., Severcan, F., Interaction of the cholesterol reducing agent simvastatin with zwitterionic DPPC and charged DPPG phospholipid membranes, BIOCHIMICA ET BIOPHYSICA ACTABIOMEMBRANES, 2019, 0005-2736, 1861, 4, 810-818.
Presentations
· Sarıışık E., Noyan S., Severcan F., XX. Kolesterol düşürücü ajan simvastatinin DPPG model membranlarıyla etkileşimi. Poster presentation, National Biophysics Congress, 2008
· Sarıışık E., Severcan F., Investigation of the Acyl Chain Length Effect on Interaction of Simvastastatin with DPPG and DMPG Model Membranes, Poster presentation, 2nd International Biophysics Congress and Biotechnology at GAP, 2009
· Sarıışık E., Docheva D., Benoit M., Integrin generated forces in prostate cancer bone metastasi, Poster presentation, Clausen-Schaumann H. CeNS Workshop Venice, 2011
· Sarıışık E., Opfer J., Docheva D., Clausen-Schaumann H., Benoit M., Single Cell Interaction Forces of Prostate Cancer Cells with Collagen I and Bone Marrow Derived Stem Cells, Poster presentation, CENS workshop, 2012
· Sarıışık E., Zistl D., Schilling A., Benoit M., Docheva D., Clausen-Schaumann H. Single cell interaction forces of prostate cancer cells with the bone like dentin chips. 6th Munich Life Science Symposium for Young Scientists, 2013
· Sarıışık E., Zistl D., Docheva D., Benoit M., Clausen-Schaumann H., Interaction Forces of Prostate Cancer Cells with Bone Marrow Derived Stem Cells, Collagen, as well as Mineralized and Demineralized Bone-Like Surfaces, Poster presentation, Linz Winter Workshop, 2015
· Sarıışık E., Metastatic breast cancer cell line MDAMB231 shows increased adhesion to extracellular matrix proteins, International Eurasian Conference on Biological and Chemical Sciences, 2018
FELLOWSHIPS/AWARDS/HONORS
Examination Achievements
· 2016-Foreign Language Exam: 92
Scholarships
· European Commission – Erasmus scholarship (2006)
· Ministry of National Education – Scholarship for doctoral studies (2012 – 2016)
· LMU – Postgraduate Research Student Support (2015)
FOREIGN LANGUAGES
· English (Advanced)

· German (Intermediate)