Using accurate terms is very important in academic translations. To that end, we have prepared glossaries for each academic field that we use for our translations via MultiTerm software.
If there are English equivalents of the words and terms included in the article that our clients particularly want us to use in the translation, we request authors to include them before we begin to translate the original text. If the terms used in the article need to be revised after the delivery of the translation, we also make these revisions.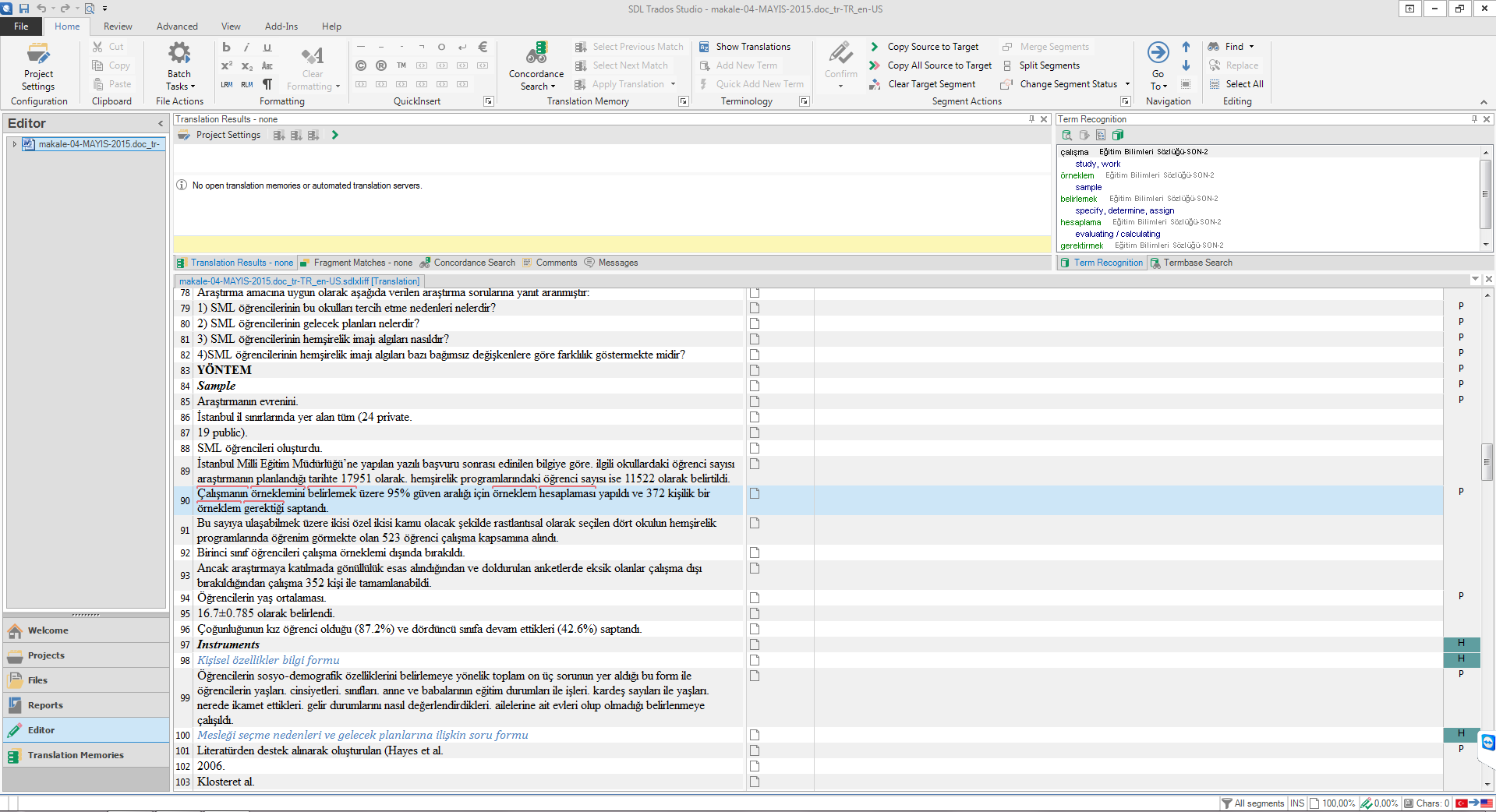 As can be seen from the picture above, MultiTerm software detects the terms in the glossaries added to the system and highlights them with red color in the relevant sentence on the panel. Our translators remain true to this for the use of terms and to ensure internal consistency in the article.
We continuously update our glossaries by adding the terms preferred by our clients. Our team that performs glossary updates also prepares glossaries in new fields. We use specialized glossaries for each project based on the preferences of our clients.